A Cleaning Guide at the Art & History Museum Brussels, 2023
Video, Duration: 00:03:27
Who maintains the museum? The most noticeable faces in the museum belong to security guards, receptionists, and the cleaning team. The cleaning team, receptionists, technicians, and security personnel, who are the first to arrive and the last to leave, who welcome people, who keep the space clean, who ensure functional safety, who breathe life into this museum. But their names have not been mentioned anywhere. Their work hasn't been appreciated enough. Although their labor often merges with the backdrop of marbled walls, their actions involve fundamental maintenance and care.

I worked at the Art & History Museum in Brussels for 3 months, joining the cleaning staff to complete their daily tasks, as that was the only way we could have conversations without adding extra effort during their working hours. Throughout this process, they also helped me collect dust from different departments of the museum.

During this process, we can reflect on hierarchy, labor, uncertainty, and systems of categorization. But most importantly, we seek ways to acknowledge the different individuals working in the museum space and to mold care into lasting connections.

When we clean the glass window in front of the museum, do we introduce more transparency into this institution? Since most of the works in the Art & History Museum were discovered through archaeology, there are many gestures of wiping away dust from the surface. The cleaning team is continually wiping away dust. What will they discover from this daily repetitive work?

The result turned into an intervention at the reception. A dusty cabinet and a video work reflecting on cleaning as a practice of care.

This video documents cleaning as an expression of care by art museum staff, yet simultaneously, the cleaning process may also undergo Culture-Washing, whitewash, or greenwashing.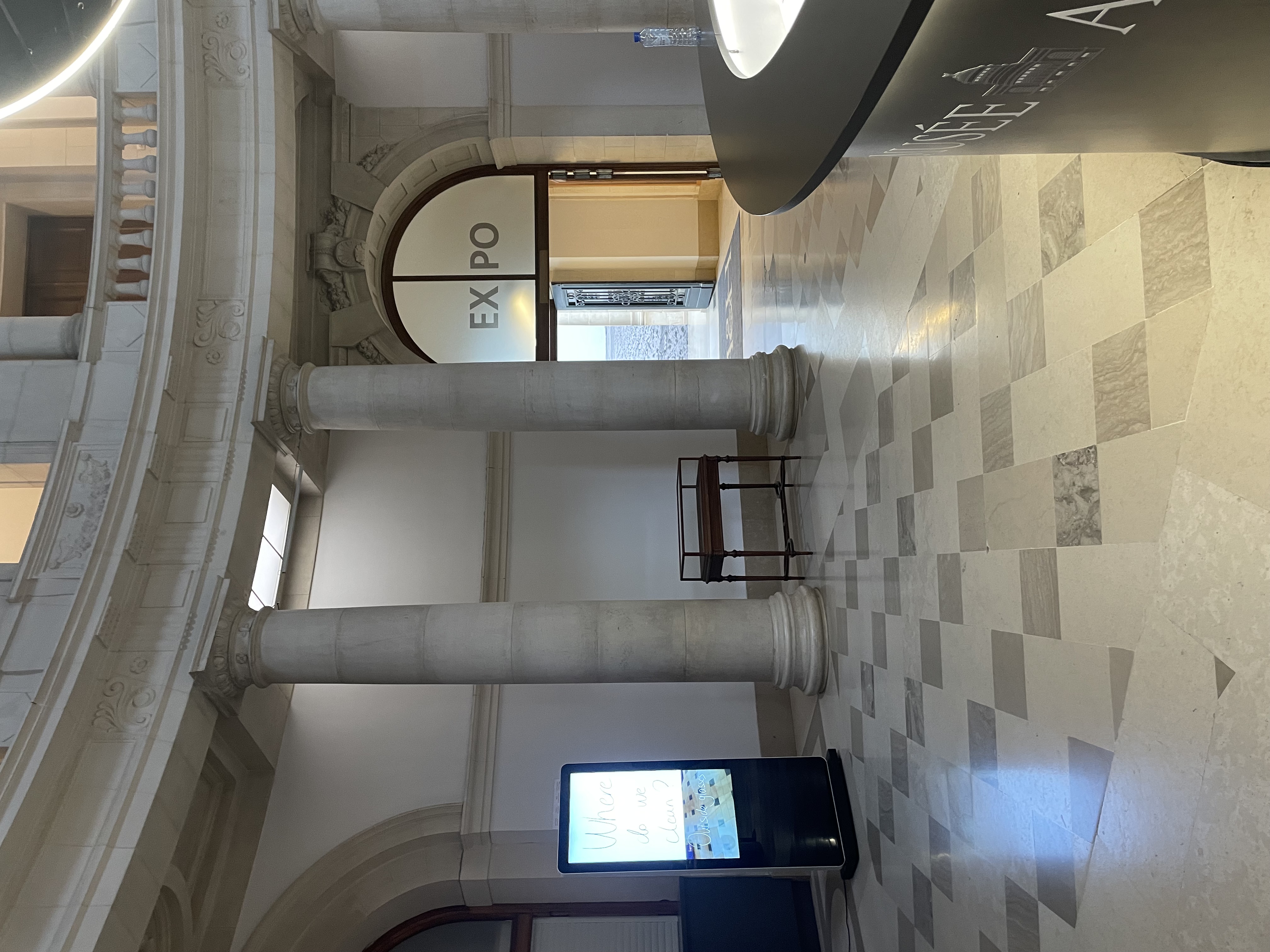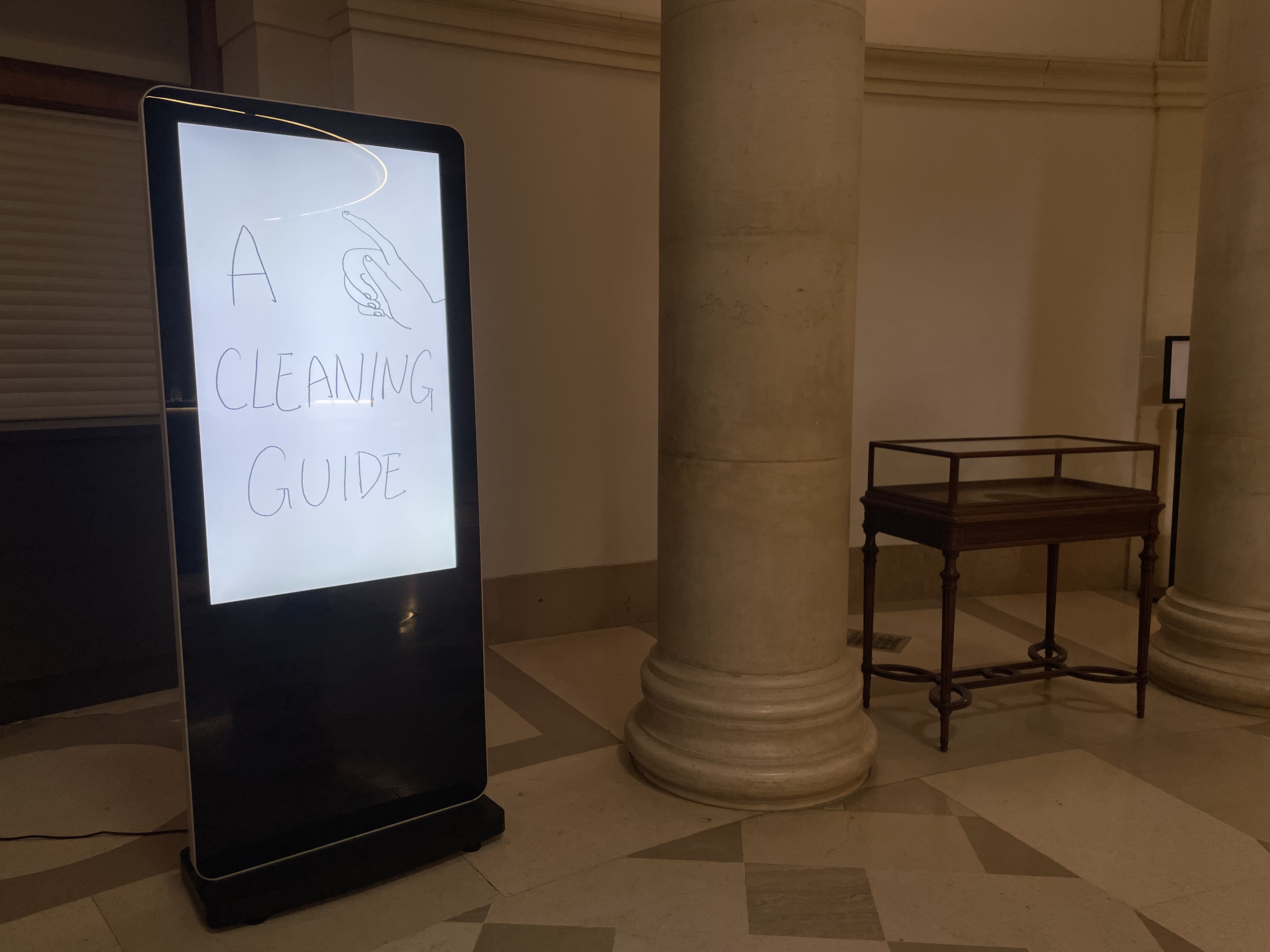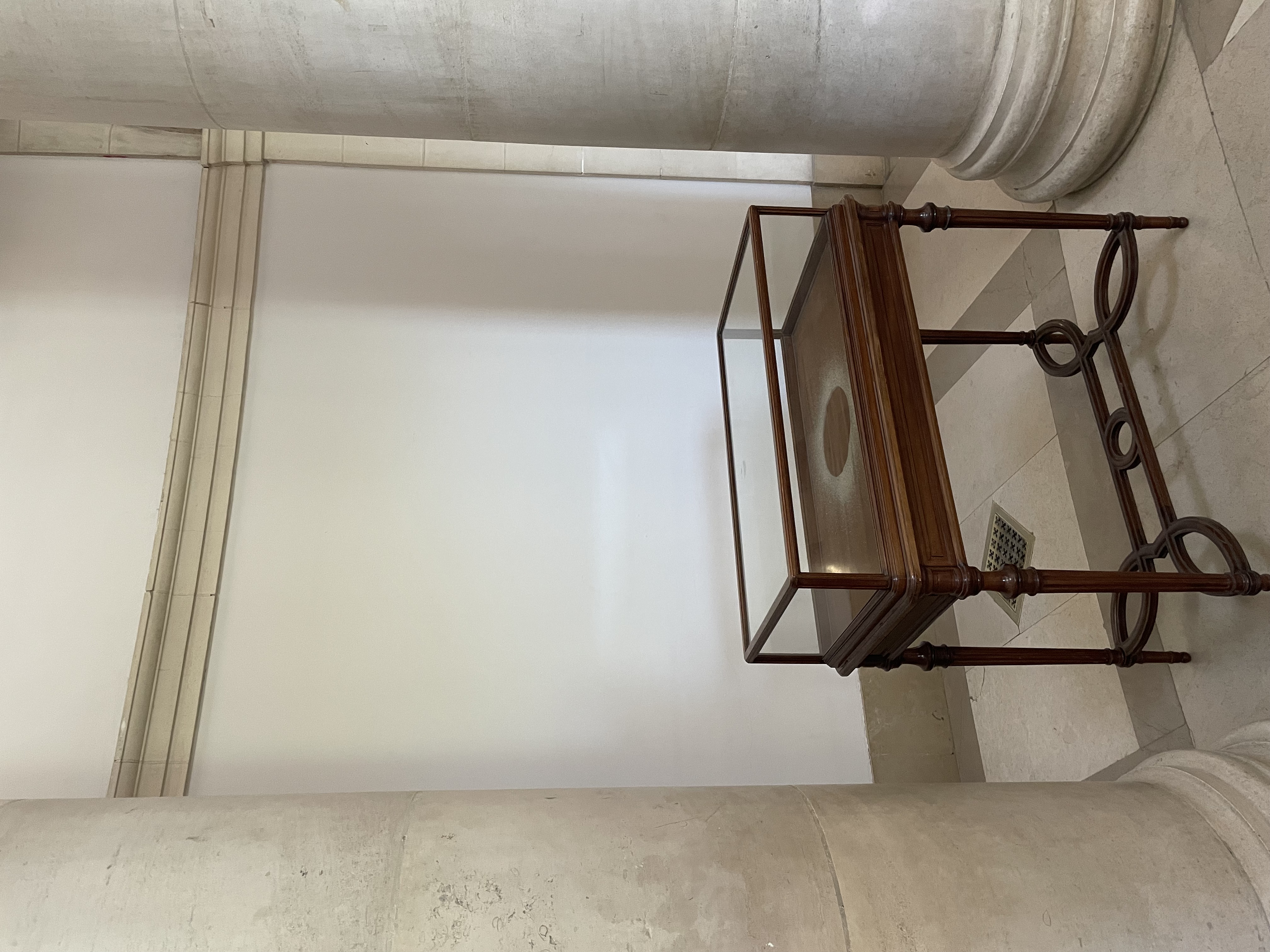 One show case display dust collected from the Museum's various collection rooms .Including rooms of New East&Iran, Art of the Islamic World, Greece, Rome, Egypt, Circuit Gothic-Renaissance-Baroque, Merovingians,Prehistory, Inde, Pakistan, Afghanistan, Sri Lanka, South-east Asia, China, Japan, Tibet & Nepal.


A mailbox belonging to all staff members was placed next to the mailboxes of 54 different departments in the Art&History Museum